LMRF Board Members Ex-Oficio
Founding At-Large: Shonda Warner
Chess Ag Full Harvest Partners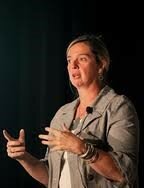 Shonda Warner founded Chess Ag Full Harvest Partners in 2006. Shonda has twenty plus years of experience in managing various forms of financial assets. From 2002 through 2006 when she came to the US to build out Chess Ag, Shonda was the managing partner of London asset management firm, Chess Capital Partners. From 1998 through 2002 she was the co managing director, and part owner, of Montier Partners, a UK based fund of funds. While at Montier she concentrated primarily on the investment side of the business. Before joining Montier she was executive director at Bear Stearns where she helped set up the European equities proprietary trading desk. Prior to that Shonda was an executive director at Goldman Sachs where she was a member of London's equity derivatives and proprietary trading desks. Before moving to London she spent three years in Tokyo running Goldman's proprietary warrant trading business. Shonda began her career at Cargill in Kansas City and Minneapolis where she gained experience first trading grains, and then doing financial instruments arbitrage. Shonda was born and raised farming in Nebraska and has worked in many facets of the agricultural industry over the years. She graduated from the University of Texas with a BS in Anthropology and Zoology in 1984.
Founding At-Large: Curtis D. Boschert
City Attorney, Clarksdale, Mississippi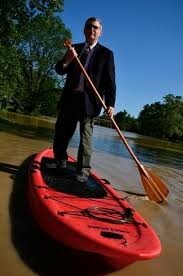 Curtis D. Boschert was born in Clarksdale and raised in Duncan Mississippi. Curtis grew up working on my family's farm on the banks of the Hushpuckena River near Duncan. He received a BA in History and Political Science ('82), an MA in History ('84), and a JD in Law ('93), all from the University of Mississippi. Curtis was a Field Artillery Lieutenant if the Mississippi Army National Guard. He was City Prosecutor and Deputy City Attorney for Clarksdale from 1993-2003 and served as City Attorney for Clarksdale from 2003 to the present. Curtis has always been interested in the ecology and history of the Mississippi Delta, to include the health of the river systems and habitat for fauna.
Founding At-Large: Mark "River" Peoples
Big River Guide and Youth Leader, Quapaw Canoe Company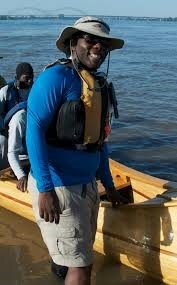 St. Louis born Mark "River" Peoples is a river guide and youth leader with the Quapaw Canoe Company. Mark grew up hunting and fishing along the river with his father. After attending Missouri Central State University, and becoming defensive back with the New York Giants, Mark left a career in professional football for the river. Mark is a writer for the Lower Mississippi River Dispatch and shares his intimate & nature-filled musings about river life on Big Island (www.bigmuddyisland.org). He is the 1 Mississippi Southern Region intern (www.1Mississippi.org) and also serves on the board of the Lower Mississippi River Foundation. When not on the water, Mark mentors Delta youth and educates them on the importance of the protection and preservation of our national treasure for generations to come. Mark works hard on changing the perception of our great River and its tributaries. Through river trips, cleanups, and workshops, Mark's goal is overall systemic health of the Mississippi River.