Lower Mississippi River Foundation
Board Members 2014
Founding Secretary: Erickson S. Blakney
Philanthropist, Journalist, Producer
Erickson S. Blakney is a program officer with the New York-based Pinkerton Foundation, www.thepinkertonfoundation.org. Prior to joining Pinkerton, "EB" spent nearly two decades in the media business as an award-winning writer and reporter for Bloomberg and CBS News.  With a deep commitment to philanthropy and social service, EB has managed to amass a wealth of experience over the years.  In 2005, he and several friends organized a private "giving circle" to identify, assess and make grants to various educational, social service and human rights organizations. To date, the circle has distributed over $3-million through the New Hampshire Charitable Foundation.  He is currently a board member of the DreamYard Project, a Bronx-based arts and education program.  He also serves on the board of the SonEdna Foundation in Charleston, MS which is devoted to promoting the literary arts in the Mississippi Delta region. EB co-produced an award-winning documentary film on the Delta's blues tradition. True Delta, www.truedeltaproject.org, premiered in 2012 at the Mountainfilm Festival in Telluride, CO.  Blakney is a graduate of Hobart College in Geneva, NY and Maumee Valley Country Day School in Toledo, OH. He is a member of the Park Avenue Christian Church in New York City.
Founding Treasurer: Scott Shirey 
KIPP Delta Public Schools Founder and Executive Director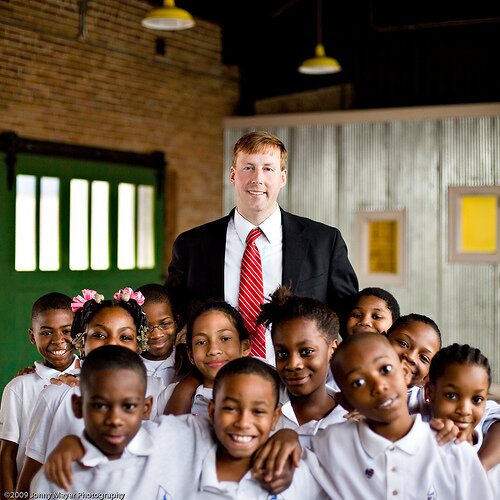 Scott Shirey is the founder and Executive Director of KIPP Delta Public Schools. He taught for three years in Baton Rouge, Louisiana where he was a Teach For America corps member.  Prior to founding KIPP Delta College Preparatory School in 2002, he completed the KIPP School Leadership Program as a Fisher Fellow which included intensive study at UC Berkeley's Haas School of Business.  The school produced strong results consistently outperforming the state and local district.  In 2005, Mr. Shirey received the Milken Family Foundation National Educator Award and in 2008 the school was named a National Blue Ribbon School.  After serving six years as the School Director, Mr. Shirey transitioned to the role of Executive Director of KIPP Delta Public Schools and helped the region add a high school and elementary school in Helena.  In 2010, KIPP Delta opened a fourth school In Blytheville, AR, KIPP Blytheville College Preparatory School.  Forbes Magazine listed Mr. Shirey as one of the world's seven most powerful educators in November 2011.  In 2012 KIPP Delta Collegiate High School was ranked #2 in the state according to U.S. News and World Report, and the Arkansas Department of Education named the high school as one of five Exemplary Schools in the state of Arkansas.  Mr. Shirey graduated Cum Laude from Colby College with a B.A. in History.
Founding At-Large: Shonda Warner
Chess Ag Full Harvest Partners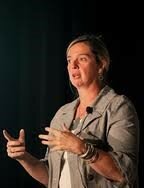 Shonda Warner founded Chess Ag Full Harvest Partners in 2006.  Shonda has twenty plus years of experience in managing various forms of financial assets. From 2002 through 2006 when she came to the US to build out Chess Ag, Shonda was the managing partner of London asset management firm, Chess Capital Partners. From 1998 through 2002 she was the co managing director, and part owner, of Montier Partners, a UK based fund of funds. While at Montier she concentrated primarily on the investment side of the business. Before joining Montier she was executive director at Bear Stearns where she helped set up the European equities proprietary trading desk. Prior to that Shonda was an executive director at Goldman Sachs where she was a member of London's equity derivatives and proprietary trading desks. Before moving to London she spent three years in Tokyo running Goldman's proprietary warrant trading business. Shonda began her career at Cargill in Kansas City and Minneapolis where she gained experience first trading grains, and then doing financial instruments arbitrage. Shonda was born and raised farming in Nebraska and has worked in many facets of the agricultural industry over the years.  She graduated from the University of Texas with a BS in Anthropology and Zoology in 1984. 
Founding At-Large: Curtis D. Boschert
City Attorney, Clarksdale, Mississippi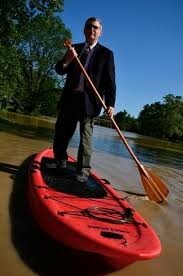 Curtis D. Boschert was born in Clarksdale and raised in Duncan Mississippi.  Curtis grew up working on my family's farm on the banks of the Hushpuckena River near Duncan.  He received a BA in History and Political Science ('82), an MA in History ('84), and a JD in Law ('93), all from the University of Mississippi.  Curtis was a Field Artillery Lieutenant if the Mississippi Army National Guard.  He was City Prosecutor and Deputy City Attorney for Clarksdale from 1993-2003 and served as City Attorney for Clarksdale from 2003 to the present.   Curtis has always been interested in the ecology and history of the Mississippi Delta, to include the health of the river systems and habitat for fauna.
Founding At-Large: Mark "River" Peoples
Big River Guide and Youth Leader, Quapaw Canoe Company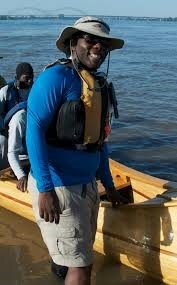 St. Louis born Mark "River" Peoples is a river guide and youth leader with the Quapaw Canoe Company. Mark grew up hunting and fishing along the river with his father. After attending Missouri Central State University, and becoming defensive back with the New York Giants, Mark left a career in professional football for the river. Mark is a writer for the Lower Mississippi River Dispatch and shares his intimate & nature-filled musings about river life on Big Island (www.bigmuddyisland.org). He is the 1 Mississippi Southern Region intern (www.1Mississippi.org) and also serves on the board of the Lower Mississippi River Foundation. When not on the water, Mark mentors Delta youth and educates them on the importance of the protection and preservation of our national treasure for generations to come. Mark works hard on changing the perception of our great River and its tributaries. Through river trips, cleanups, and workshops, Mark's goal is overall systemic health of the Mississippi River.
Founding President and Executive Director: John Ruskey
Quapaw Canoe Company
John Ruskey has been exploring, photographing and painting the Lower Mississippi River for the past 3 decades. In 1998 he founded the first wilderness outfitting business on the Lower Mississippi River, Quapaw Canoe Company. John has guided National Geographic Adventure, Outside Magazine, the BBC, Irish Public Television, the Food Network, ESPN Outdoors.com, Southern Living, Anthony Bourdain, Canoe & Kayak Magazine and many other media in various river adventures & expeditions on the Mississippi, as well as prominent authors John Barry (Rising Tide), Tony Horwitz (Blues Latitudes, A Voyage Long & Strange) and Hodding Carter (Viking Voyage). John builds voyageur style stripper canoes for use on the wild waters of the Lower Mississippi River, and is one of the most experienced builders of dugout canoes in the country. In 1998/99 John apprenticed to master canoe builder Ralph Frese in the construction of his first cypress strip voyageur canoe.  In 2007 Chinook elder & master canoe builder George Lagergren (94y/o) asked John to renovate 2 of his traditional Chinook dugouts which are now ceremonially housed in tribal headquarters, Wilapa Bay Washington. John is a musician, painter and writer.  He was the fist curator of the Delta Blues Museum (1992-98) and is co-founder of the Delta Blues Education Fund. In 1998 he founded the Mighty Quapaws Apprenticeship Program for the youth of the Mississippi Delta, most of whom come from severely distressed neighborhoods.  In 2011 he founded the Lower Mississippi River Foundation for access, education, and the betterment of public outdoor recreation on the Middle & Lower Mississippi Rivers.