Lower Mississippi River Foundation
Board Members 2017
Secretary: Jenn Mohead

Jenn Mohead is the Development Director for Teach For America's Mississippi region. She has been in fundraising for over a decade leading a successful development team across the state. Jenn was a 1996 Teach For America Mississippi Delta corps member where she taught English for three years at her original placement school, Miller Junior High and was named Teacher of the Year two years in a row. Jenn later taught special education at Friars Point Elementary before joining the Teach For America staff. For two decades, Mohead has been part of the movement committed to giving all students access to an excellent education. Jenn has worked to build authentic relationships across lines of difference and values the unique perspectives and contributions of all in our community.

Mohead is a graduate of Rollins College in Winter Park, FL. Jenn and her husband, John, live at Moon Lake, MS with their two sons Jack and Henry. She enjoys paddling the Mississippi River, traveling, and spending time with her family.
At Large: Erin Lee

Erin Lee was born and raised in West Point, MS, and loves Mississippi and all things concerning the river. She has 2 sons and 2 grandchildren. Erin has been nursing since graduating from college many years ago. She lives part time in Hernando (where she works for Family First Clinic), and part time in Clarksdale. Erin began visiting Clarksdale in 2004, and was a partner in the group that developed and built Shacksdale. Erin is active outdoors, and in the greater Delta and Hill country community. Her love of the outdoors takes form in hiking, kayaking and bicycling.
Founding Secretary: Erickson S. Blakney
Philanthropist, Journalist, Producer
Erickson S. Blakney is a program officer with the New York-based Pinkerton Foundation, www.thepinkertonfoundation.org. Prior to joining Pinkerton, "EB" spent nearly two decades in the media business as an award-winning writer and reporter for Bloomberg and CBS News. With a deep commitment to philanthropy and social service, EB has managed to amass a wealth of experience over the years. In 2005, he and several friends organized a private "giving circle" to identify, assess and make grants to various educational, social service and human rights organizations. To date, the circle has distributed over $3-million through the New Hampshire Charitable Foundation. He is currently a board member of the DreamYard Project, a Bronx-based arts and education program. He also serves on the board of the SonEdna Foundation in Charleston, MS which is devoted to promoting the literary arts in the Mississippi Delta region. EB co-produced an award-winning documentary film on the Delta's blues tradition. True Delta, www.truedeltaproject.org, premiered in 2012 at the Mountainfilm Festival in Telluride, CO. Blakney is a graduate of Hobart College in Geneva, NY and Maumee Valley Country Day School in Toledo, OH. He is a member of the Park Avenue Christian Church in New York City.
Founding Treasurer: Scott Shirey
KIPP Delta Public Schools Founder and Executive Director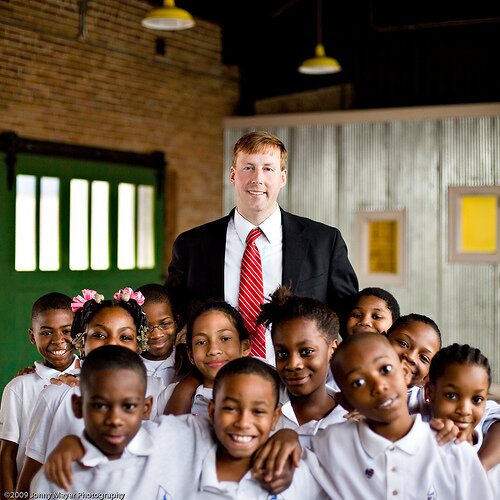 Scott Shirey is the founder and Executive Director of KIPP Delta Public Schools. He taught for three years in Baton Rouge, Louisiana where he was a Teach For America corps member. Prior to founding KIPP Delta College Preparatory School in 2002, he completed the KIPP School Leadership Program as a Fisher Fellow which included intensive study at UC Berkeley's Haas School of Business. The school produced strong results consistently outperforming the state and local district. In 2005, Mr. Shirey received the Milken Family Foundation National Educator Award and in 2008 the school was named a National Blue Ribbon School. After serving six years as the School Director, Mr. Shirey transitioned to the role of Executive Director of KIPP Delta Public Schools and helped the region add a high school and elementary school in Helena. In 2010, KIPP Delta opened a fourth school In Blytheville, AR, KIPP Blytheville College Preparatory School. Forbes Magazine listed Mr. Shirey as one of the world's seven most powerful educators in November 2011. In 2012 KIPP Delta Collegiate High School was ranked #2 in the state according to U.S. News and World Report, and the Arkansas Department of Education named the high school as one of five Exemplary Schools in the state of Arkansas. Mr. Shirey graduated Cum Laude from Colby College with a B.A. in History.
Executive Director: John Ruskey
Quapaw Canoe Company
John Ruskey has been exploring, photographing and painting the Lower Mississippi River for the past 3 decades. In 1998 he founded the first wilderness outfitting business on the Lower Mississippi River, Quapaw Canoe Company. John has guided National Geographic Adventure, Outside Magazine, the BBC, Irish Public Television, the Food Network, ESPN Outdoors.com, Southern Living, Anthony Bourdain, Canoe & Kayak Magazine and many other media in various river adventures & expeditions on the Mississippi, as well as prominent authors John Barry (Rising Tide), Tony Horwitz (Blues Latitudes, A Voyage Long & Strange) and Hodding Carter (Viking Voyage). John builds voyageur style stripper canoes for use on the wild waters of the Lower Mississippi River, and is one of the most experienced builders of dugout canoes in the country. In 1998/99 John apprenticed to master canoe builder Ralph Frese in the construction of his first cypress strip voyageur canoe. In 2007 Chinook elder & master canoe builder George Lagergren (94y/o) asked John to renovate 2 of his traditional Chinook dugouts which are now ceremonially housed in tribal headquarters, Wilapa Bay Washington. John is a musician, painter and writer. He was the fist curator of the Delta Blues Museum (1992-98) and is co-founder of the Delta Blues Education Fund. In 1998 he founded the Mighty Quapaws Apprenticeship Program for the youth of the Mississippi Delta, most of whom come from severely distressed neighborhoods. In 2011 he founded the Lower Mississippi River Foundation for access, education, and the betterment of public outdoor recreation on the Middle & Lower Mississippi Rivers.